Confirmed speakers to date: updated 28Feb15
Speaker Bios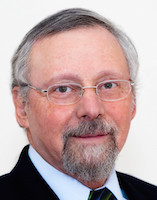 Jim Baller is president of Baller Herbst Stokes & Lide, a national law firm based in Washington, DC. He represents local governments, public power utilities, national associations, and other public and private entities in a broad range of communications matters in more than 35 states. According to the Fiber to the Home Council, Jim is "widely recognized as the nation's most experienced and knowledgeable attorney on public broadband matters." Jim was the founder and president of the US Broadband Coalition, a large consortium of organizations of all kinds that helped to build a broad national consensus on the need for a comprehensive American broadband strategy plan and that recommended the framework that was ultimately reflected in the Federal Communications Commission's National Broadband Plan. He is also the founder and president of the Coalition for Local Internet Choice, whose more than 250 members seek to preserve and protect the right of local governments to acquire, partner for, or develop high-capacity broadband networks that can provide their communities ubiquitous, affordable, and open access to the Internet. Since 1994, Jim has been involved in most of the key legislative, administrative, and court battles over state barriers to community broadband initiatives, including the current Chattanooga and Wilson removal proceedings before the Federal Communications Commission. Jim also regularly organizes and chairs conferences on the relationship between broadband connectivity to the Internet and economic development, and he is co-host of the broadband television policy series BroadbandUS.TV. He is a graduate of Dartmouth College and Cornell Law School.

William Binney is a former high-level National Security Agency intelligence official who, after his 2001 retirement after 30 years, blew the whistle on NSA surveillance programs. His outspoken criticism of the NSA during the George W. Bush administration made him the subject of FBI investigations that included a raid on his home in 2007. Even before Edward Snowden's NSA whistle blowing, Binney publicly revealed that NSA had access to telecommunications companies' domestic and international billing records, and that since 9/11 the agency has intercepted some 15 to 20 trillion communications. The Snowden disclosures confirmed many of the surveillance dangers Binney "without the benefit of documents" had been warning about under both the Bush and Obama administrations.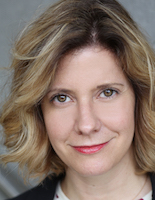 Lani Cossette is a Fellow at the Data & Society Research Institute, where she is researching Internet business models for data-centric companies. She is exploring questions such as how the allocation of capital is shaping the Internet; whether consumers will pay for privacy; and how data sets are valued by the market or by other means. Lani is also a Senior Attorney in the Office of Industry Affairs at Microsoft. Prior to joining Microsoft, Lani worked as a reporter, investigator and litigator.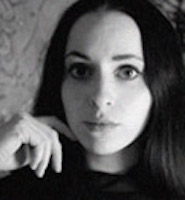 Molly Crabapple is an artist and writer in New York. Her memoir, Drawing Blood, will be published by HarperCollins in November 2015. Called "An emblem of the way art can break out of the gilded gallery" by the New Republic, she has drawn in Guantanamo Bay, Abu Dhabi's migrant labor camps, and with rebels in Syria. Crabapple is a columnist VICE, and has written for publications including The New York Times, Paris Review, and Vanity Fair. Her work is in the permanent collection of the Museum of Modern Art.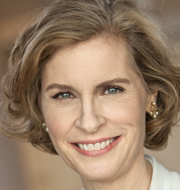 Susan Crawford is a co-director of the Berkman Center for Internet & Society at Harvard and will be joining the Harvard Law School faculty in July 2015. She is the author of Captive Audience and The Responsive City, served as President Barack Obama's Special Assistant for Science, Technology, and Innovation Policy (2009) and is a columnist for Backchannel. She is a former Board Member of ICANN, the founder of OneWebDay, and has advised the Bloomberg and de Blasio administrations. Her research focuses on telecommunications policy and the use of technology by cities.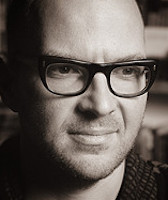 Cory Doctorow (at craphound.com) is a science fiction author, activist, journalist and blogger -- the co-editor of Boing Boing (boingboing.net) and the author of the YA graphic novel IN REAL LIFE, the nonfiction business book INFORMATION DOESN'T WANT TO BE FREE and young adult novels like HOMELAND, PIRATE CINEMA and LITTLE BROTHER, and novels for adults like RAPTURE OF THE NERDS and MAKERS. He is the former European director of the Electronic Frontier Foundation and co-founded the UK Open Rights Group. Born in Toronto, Canada, he now lives in London. [Photo credit: Jonathan Worth]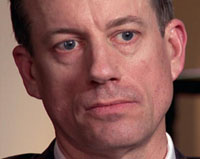 Thomas Drake was a senior executive at the National Security Agency. His first day on the job was 9/11. While at NSA he witnessed massive multi-billion dollar contract fraud, government wrongdoing, the cover up of critical pre- and post-9/11 intelligence, as well as widespread violations of the 4th Amendment and privacy rights of citizens through a super secret mass dragnet surveillance program approved by the White House.
While at the NSA Drake was also a visiting professor of strategic leadership and information strategies at the National Defense University with the Industrial College of the Armed Forces. He worked as a principal in a couple of boutique dot coms specializing in software and systems engineering and information technology. He was at Booz | Allen | Hamilton as a management, strategy and technology consultant and software quality engineer from 1991-1998. From 1992 to 1997, Drake also served as an all-source Intelligence Officer in the US Navy Reserve at the National Military Joint Intelligence Center (NMJIC), Defense Intelligence Agency (DIA) on the ELINT desk, Terrorism Desk, and the Middle East/North Africa Desk. In 1989, he served as an all-source imagery analyst with US intelligence (CIA). Prior to 1989, he served in the US Air Force on active duty as an airborne Cryptologic Linguist specializing in East Germany during the Cold War.
A recipient of several awards for whistleblowing, Drake now writes, speaks and teaches on whistleblowing, the 1st and 4th Amendment, civil liberties, secrecy, surveillance and abusive government power.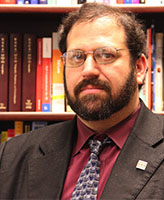 Harold Feld is the Senior Vice President for Public Knowledge, one of the nation's premier consumer advocacy organizations working at the intersection of copyright, telecommunications and the Internet. Feld is highly regarded as a thought leader in the areas of spectrum reform, anti-trust and broadband deployment. He was previously a Senior Vice President at the Media Access Project (MAP), a public interest law group, where he advanced competition policies in media, telecommunications and technology. Prior to joining MAP, Feld was an associate at Covington & Burling, and clerked for the DC Court of Appeals.
Feld is a frequent author on technology, broadband access and wireless policies, and his scholarly, legal and opinion pieces have been published in the Los Angeles Times, The Hill, Legal Times, and The San Jose Mercury News. He also regularly appears as a contributor Wetmachine.com, through his popular blog Tales of the Sausage Factory. In 2007, Illinois Senator Dick Durbin praised Feld and his blog for "[doing] a lot of great work helping people understand how FCC decisions affect people and communities on the ground." He has appeared on Bloomberg, CNBC, and C-Span's The Communicators, and has regularly testified on a variety of policy issues before the US House and Senate Commerce and Judiciary Committees.
He lives in Silver Spring, Maryland with his wife and son.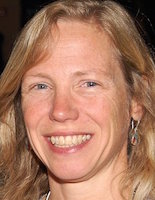 Margaret Flowers, M.D., is co-director of PopularResistance.org which works to build the movement for social, economic and environmental justice. Flowers is a pediatrician who graduated from the University of Maryland School of Medicine in 1990 and did her pediatric residency at Johns Hopkins Hospital. She left practice in 2007 to advocate full-time for a single payer health care system at both the state and national levels which led to the broader movement work in which she is currently involved.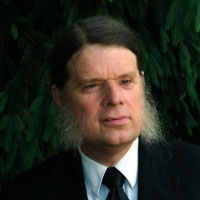 Dan Geer Milestones: The X Window System and Kerberos (1988), the first information security consulting firm on Wall Street (1992), convenor of the first academic conference on electronic commerce (1995), the "Risk Management is Where the Money Is" speech that changed the focus of security (1998), the Presidency of USENIX Association (2000), the first call for the eclipse of authentication by accountability (2002), principal author of and spokesman for "Cyberinsecurity: The Cost of Monopoly" (2003), co-founder of SecurityMetrics.Org (2004), convener of MetriCon (2006-present), author of "Economics & Strategies of Data Security" (2008), and author of "Cybersecurity & National Policy" (2010). Creator of the Index of Cyber Security (2011) and the Cyber Security Decision Market (2012). Six times entrepreneur. Five times before Congress. Dan is currently the chief information security officer for In-Q-Tel, a not-for-profit venture capital firm that invests in technology to support the Central Intelligence Agency, but he asks that this affiliation should be"for identification purposes only."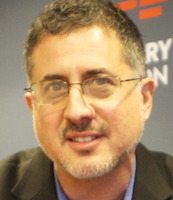 Barton Gellman, a Pulitzer Prize winning journalist and author, is a senior fellow at the Century Foundation and Lecturer at Princeton. He has led coverage of the NSA at The Washington Post, based on documents Edward Snowden gave him (see http://bgell.me/wp-nsa), and he is writing a book on surveillance and privacy.
Gellman'sprevious books include the bestselling Angler: The Cheney Vice Presidency, (NewYork Times Best Books of 2008) and Contending with Kennan: Toward a Philosophy of American Power. At The Washington Post, Gellman served tours as legal, military, diplomatic, and Middle East correspondent. His professional honors include three Pulitzer Prizes, two George Polk Awards, the Los Angeles Times Book Prize and Harvard's Goldsmith Prize for investigative reporting. Gellman graduated with highest honors from Princeton and earned a master'sdegree in Politics at Oxford as a Rhodes Scholar. @bartongellman / bartongellman.com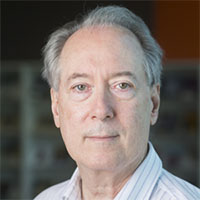 Dan Gillmor teaches digital media literacy at Walter Cronkite School of Journalism & Mass Communication at Arizona State University. He writes regularly for Slate and Medium, and is also a blogger, author, speaker, media investor and co-founder of several online businesses. He is author of two books -- "We the Media: Grassroots Journalism by the People, for the People" and "Mediactive" -- and is working on a new book tentatively entitled "Permission Taken," a look how we can regain control over our technology and communications. More about Dan here (link: http://dangillmor.com/about).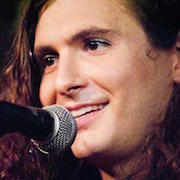 Evan Greer is the Campaign Director of Fight for the Future, the viral digital rights nonprofit best known for organizing massive online protests including the recent Internet Slowdown for net neutrality. She's been a Boston-area activist since high school working on issues ranging from LGBTQ empowerment to freedom for Arab and Muslim political prisoners. Before becoming Fight for the Future's Campaign Director, Evan toured internationally as a singer/songwriter and workshop facilitator, sharing stages with greats like Pete Seeger, The Coup, and Billy Bragg. Late historian Howard Zinn called her "an eloquent and energetic writer," and she has had articles published in The Guardian, The Hill, and Huffington Post. Evan identifies as genderqueer, is the proud parent of a four year old, and lives in Jamaica Plain.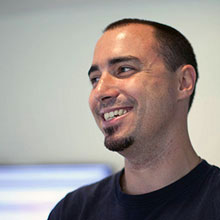 Nick Grossman is General Manager for Policy and Outreach at USV. He works on public policy and regulatory issues that impact USV portfolio companies, open innovation the health of the web. Previously, he led an incubator for technology & media businesses at OpenPlans, which, among other things, pioneered the open311 web standard, founded the largest open source project in the public transit space, and built NYC's real-time bus data platform. Nick is also a visiting scholar at the MIT Media Lab and an affiliate at the Berkman Center for Internet & Society at Harvard Law School. He has a degree in Urban Studies from Stanford University and learned everything he knows about technology from people on the internet and by using view:source. He grew up in Brooklyn and now lives outside of Boston with his wife and two kids.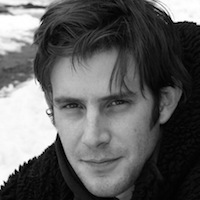 Sam Gustin is a journalist focused on the intersection of business, technology, media and public policy. He is a correspondent at VICE Motherboard and a Fellow at the Berkman Center for Internet and Society at Harvard University. Sam previously worked for TIME, WIRED and other publications. He has a Masters degree in journalism from Columbia University and a BA in political science from Reed College.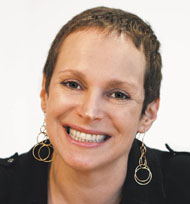 Joanne Hovis directs all of CTC Technology & Energy's business consulting, strategic planning, market assessment, and management consulting work. An attorney with a background in communications and commercial litigation, she is a recognized authority on the broadband market and community broadband topics—and on the evolving role of government in the provision of communications services to the public. She advises public and not-for profit clients regarding strategic and business considerations for building community broadband networks, and provides guidance on funding opportunities including E-rate and other federal programs. In one area of particular interest, Joanne helps communities to develop innovative public-private partnerships that enable creative risk-sharing as between public and private sectors, with greater net benefits to both. Joanne serves as a Director of the Benton Foundation and OneCommunity and is co-founder and CEO of the Coalition for Local Internet Choice—the public/private coalition dedicated to enabling local government participation in next generation broadband and Internet development.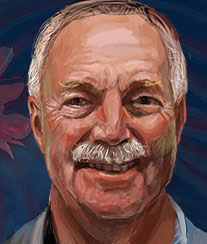 David S. Isenberg, produces F2C: Freedom to Connect. He spent 12 years (1985-1998) at AT&T Bell Labs and AT&T Labs, where he was awarded the title, Distinguished Member of Technical Staff. At AT&T he wrote The Rise of the Stupid Network, which Dale Hatfield, then Chief of the FCC's Office of Engineering and Technology, called, "one of the three works that changed my perception of the telecommunications industry". The essay went viral on the Internet, before AT&T knew much about going viral on the Internet. To make a long story short, Isenberg quit shortly thereafter to found isen.com, LLC, a decidedly independent telecom analysis firm. Since then, he's been a Fellow of the Berkman Center for Internet and Society (2005-2006), and a Senior Advisor to the FCC (2009-2010) to the National Broadband Plan.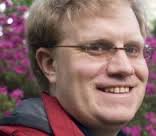 Matthew L. Jones is James R. Barker Professor of Contemporary Civilization in the Department of History at Columbia University. He specializes in the history of science and technology, with a focus on recent information technologies. He is researching Data Mining: The Critique of Artificial Reason, 1963-2005, a historical and ethnographic account of "big data," its relation to statistics and machine learning, and its growth as a fundamental new form of technical expertise in business and scientific research. He is finishing a philosophical, technical and labor history of calculating machines from Pascal to Babbage. His publications include: "Improvement for Profit: Calculating Machines and the Prehistory of Intellectual Property," in Mario Biagioli and Jessica Riskin, eds., Nature Engaged: Science in Practice from the Renaissance to the Present (Palgrave-MacMillan, forthcoming); The Good Life in the Scientific Revolution (University of Chicago Press, 2006); "Descartes's Geometry as Spiritual Exercise," Critical Inquiry, 28 (2001).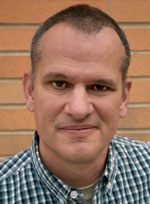 Tim Karr is senior director of strategy for Free Press where he works to promote universal access to open networks and protect free speech everywhere. Before joining Free Press, Tim served as executive director of MediaChannel.org and as vice president of Globalvision New Media. He has also worked extensively as an editor, reporter and photojournalist for the Associated Press, Time, Inc., the New York Times and Australia Consolidated Press. Tim critiques, analyzes and reports on media and media policy for the Huffington Post and on his personal blog, MediaCitizen. Follow him on Twitter @TimKarr.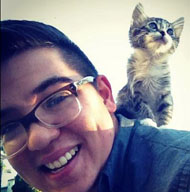 Cayden Mak Cayden Mak is the New Media Director at 18MillionRising.org, where they build tech and design beautiful things to help organize Asian American and Pacific Islander communities online. Their work has long existed at the intersection of social justice and technology, whether it's mapping responses to the Zimmerman verdict or punking the Gap for their international labor abuses. They're particularly interested in understanding how technology shapes our collective political imagination, both online and off. They are finishing up a Master of Fine Arts in digital media at the University at Buffalo, State University of New York, with a focus on visual culture and new media organizing.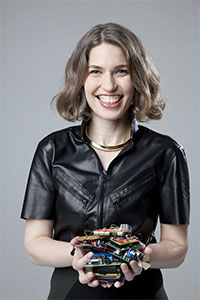 Hilary Mason is Founder and CEO of Fast Forward Labs, an independent machine intelligence research lab, and Data Scientist in Residence at Accel Partners. Previously, Hilary was Chief Scientist at bitly. She co-hosts a DataGotham, a conference for New York's home grown data community, and co-founded HackNY, a non-profit that helps engineering students find opportunities in New York's creative technical economy. Hilary served on Mayor Bloomberg's Technology Advisory Board, and is a member of Brooklyn hacker collective NYC Resistor.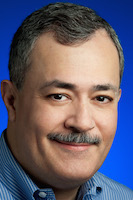 Milo Medin is Vice President, Access Servicesat Google. He has been part of the Internet development community for more than 25 years. He is currently the vice president of access services at Google, where he oversees the company's Gigabit Fiber to the Home project and other efforts to improve access to the Internet.
Prior to joining Google in 2010, he was founder and CTO of M2Z Networks, a company that sought to deploy a national broadband wireless network system that will expand consumer network access by providing nationwide portable broadband service that was also to help bridge the digital divide.
He was co-founder and the Chief Technology Officer of Excite@Home, where he led the development of the company's national infrastructure, and helped deliver the first large scale residential broadband access service in partnership with major cable operators.
Earlier, Milo worked at NASA's Ames Research Center, where he managed the primary west coast interconnect for the Internet, and architected and managed the global NASA Science Internet. Before NASA, while enrolled at UC Berkeley, he worked at the Lawrence Livermore National Laboratory, programming high performance computers in support of various Defense Programs.
Milo holds a bachelors degree in computer science from UC Berkeley. He has participated in a number of public policy forums, including two National Academy of Sciences panels and a variety of TechNet initiatives, and given testimony in Congress and before the Federal Communications Commission on Broadband technology policy. He has received two patents in the field of network access technology.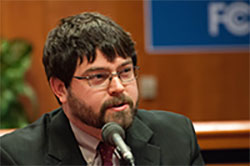 Christopher Mitchell
is the Director of the Community Broadband Networks Initiative with the Institute for Local Self-Reliance (ILSR) in Minneapolis. Mitchell is a leading national expert on community networks.
Within his capacity at ILSR, he also serves as the policy director for Next Century Cities, a national collaboration of mayors and CIO's seeking universal access to fast, affordable, and reliable Internet connections. He is also a Senior Advisor to the Coalition for Local Internet Choice.
On a day-to-day basis, Mitchell runs MuniNetworks.org, the comprehensive online clearinghouse of information about community broadband. Their interactive community broadband network map tracks some 500 such networks. His research and reports are available online at ILSR.org. In 2012, he published three in-depth case studies of citywide publicly owned gigabit networks, called "Broadband at the Speed of Light."
He was honored as one of the 2012 Top 25 in Public Sector Technology by Government Technology, which honors the top "Doers, Drivers, and Dreamers" in the nation each year. That same year, the National Association of Telecommunications Officers and Advisors named ILSR the Broadband Organization of the Year.
His Twitter identity is @communitynets
He earned a Master's degree in Public Policy from the Hubert Humphrey Institute of Public Affairs at the University of Minnesota and a Bachelor's degree in Political Science from Macalester College.
He is also a professional sports photographer, shooting regularly for the University of Minnesota's Golden Gophers and other clients in Minnesota. He has also worked as a server administrator, web geek, and in automated quality assurance for software. (photo credit: Glenn Ricart)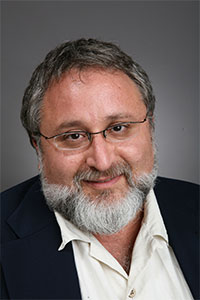 Eben Moglen is Executive Director of the Software Freedom Law Center and Professor of Law and Legal History at Columbia University Law School. He has represented many of the world's leading free software developers. Professor Moglen earned his PhD in History and law degree at Yale University during what he sometimes calls his "long, dark period" in New Haven. After law school he clerked for Judge Edward Weinfeld of the United States District Court in New York City and for Justice Thurgood Marshall of the United States Supreme Court. He has taught at Columbia Law School since 1987 and has held visiting appointments at Harvard University, Tel Aviv University and the University of Virginia. In 2003 he was given the Electronic Frontier Foundation's Pioneer Award for efforts on behalf of freedom in the electronic society. Professor Moglen is admitted to practice in the State of New York and before the United States Supreme Court.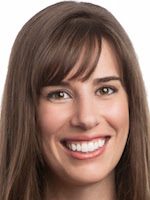 Sarah Morris is senior policy counsel for the Open Technology Institute at New America Foundation. She leads the policy team's strategic efforts on issues related broadband access and adoption, online consumer protections, and preserving the open Internet. Her work on network neutrality has been widely quoted in a number of national publications, and she has appeared as an expert on radio and television outlets. She is a regular contributor for The Hill, and frequently writes for a variety of other national outlets.
Prior to joining New America Foundation, Ms. Morris was a Google Policy Fellow with the public interest law firm Media Access Project, where she assisted with research and drafting of FCC comments on a wide range of key communications issues. She earned a B.A. from the University of Nebraska-Lincoln, and a J.D. and LL.M. in Space, Cyber and Telecommunications Law from Nebraska Law, completing her thesis on privacy and security concerns related to Smart Grid technology. She currently serves on the Alumni Council for the LL.M. program.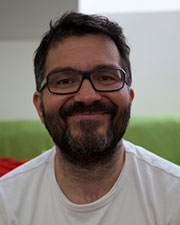 Friedrich Moser is a documentary film producer, director and cinematographer based in Vienna, Austria. Friedrich's films have been broadcast in Germany, France, Italy, Spain and several other European countries. His feature documentary THE BRUSSELS BUSINESS (2012) - the first film delving into the murky world of lobbying in the EU capital Brussels - saw festival appearances, theatrical releases and special screenings across the EU. Friedrich's most recent work is A GOOD AMERICAN, the story of former Technical Director of NSA Bill Binney and a surveillance program called ThinThread. The film will have its first public appearance in Spring 2015 and theatrical release in Fall of 2015, accompanied by a political campaign. Projects in development include THE UNTOLD STORY OF THE INTERNET (3-part-TV-series), INTELLIGENCE INC. (mapping the transatlantic military industrial intelligence complex) and THEORY AS WARFARE (about the instrumentation of economic theories by special interest groups). Friedrich holds an MA in Contemporary History from Salzburg University. After two years as TV journalist in Italy he founded blue+green communication, a documentary film production company. Since having attended the Documentary Campus, the European masterclass for non-fiction filmmaking, in 2008, Friedrich works on international topics. Favorite fields are current affairs, science and history. Other work includes lecturing on documentary filmmaking & contemporary history at the University of Vienna / Department for Economic and Social History.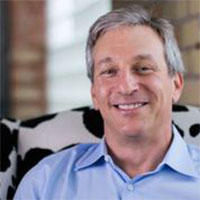 Elliot Noss is CEO of Tucows. Tucows challenged how software was distributed in the 1990s and how domain names were offered and managed in the 2000s and is challenging how mobile phone service is provided today.For nearly twenty years, Elliot has loved and championed the Internet as the greatest agent of positive change the world has ever seen. Through his role at Tucows, his involvement in ICANN and his personal efforts, he has lobbied, agitated and educated to promote this vision and protect an Open Internet around the world. Elliot has been sitting in the same chair at Tucows for over fifteen years and finds every year more exciting than the previous!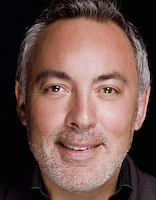 Andrew Rasiej is a civic and social entrepreneur, technology strategist, and Founder of Personal Democracy Media focusing on the intersection of technology, politics, and government. He recently founded Civic Hall, a 18,000 square foot community center and event space for civic innovation in the Flatiron District of New York City. He is the Chairman of the NY Tech Meetup, a 40,000+-member organization of technologists, venture funders, marketers, representing start up and more mature companies using technology to transform themselves, New York City, and the world. He is the Founder of MOUSE.org which focuses on 21st century public education. He is also Senior Technology Advisor to the Sunlight Foundation a Washington DC organization using technology to make government more transparent. Andrew lives and works in New York City, and can be followed on twitter at @rasiej.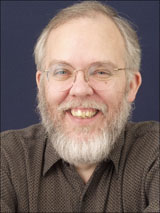 David P. Reed is an American computer scientist, educated at the Massachusetts Institute of Technology, known for a number of significant contributions to computer networking and wireless communications networks. He was involved in the early development of TCP/IP, and was the designer of the User Datagram Protocol (UDP), though he finds this title "a little embarrassing". He was also one of the authors of the original paper about the end-to-end principle, End-to-end arguments in system design, published in 1984., and is known for Reed's Law about scaling in group-forming networks. Reed is currently Chief Scientist of TidalScale, Inc., has been a SVP at SAP Research, an HP Fellow, senior scientist at Interval Research, nd VP/Chief Scientist at Lotus Development Corp., and Software Arts, Inc. He has also taught and done research as as a professor at MIT's Lab for Computer Science and the MIT Media Lab. He's served on the FCC Technological Advisory Committee, and advised the FCC Spectrum Policy Task Force. He is also on the advisory board of TTI/Vanguard.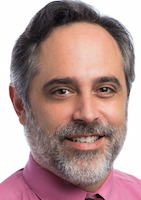 Chris Ritzo is a senior technologist with the Open Technology Institute at New America. Mr. Ritzo provides technical support, communications, web development, content strategy, information architecture and project management to OTI for Measurement Lab and other intitiatives. Chris' interests include the intersection of technology and public institutions, particulary libraries and schools. Chris brings over a decade of experience in teaching, training and support roles in the higher education and K12 sectors, and grounds his interests and research in past experiences with community organizations, grassroots media and advocacy organizations like the rural electric cooperatives of Illinois, community access television, and indymedia.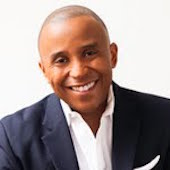 Rashad Robinson serves as Executive Director of ColorOfChange, the nation's largest online civil rights organization. Under Rashad's leadership, ColorOfChange has been at the forefront of issues ranging from fighting for justice for Michael Brown, Trayvon Martin, and Eric Garner, to battling attempts to suppress the Black vote, to ending Pat Buchanan's tenure as an MSNBC analyst. Rashad spearheaded ColorOfChange's national campaign against the American Legislative Exchange Council (ALEC). After ColorOfChange exposed ALEC's involvement in passing discriminatory voter ID and harmful Shoot First laws, over 90 corporate funders ended their financial support of ALEC.
Rashad has appeared in hundreds of news stories, interviews, and political discussions on media outlets such as ABC, BET, CNN, MSNBC, OWN, the New York Times, Fast Company and NPR. His op-eds have appeared in the New York Times, the LA Times, Newsday and Huffington Post, among others. For the past five years, Washington Post's "The Root" named Rashad to "The Root 100," a list of influential African Americans under 45. He is also the proud recipient of the ADCOLOR Advocate Award, the "Transforming America" award from Demos and the "Bayard Rustin Citizen Change" award from Americans for Democratic Action. Rashad previously held leadership roles at the Gay and Lesbian Alliance Against Defamation (GLAAD), Right to Vote Campaign and FairVote.
Rashad currently serves on the Board of Directors for RaceForward, Demos, the National LGBTQ Taskforce and State Voices.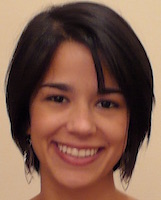 Michal Rosenn is Deputy General Counsel at Kickstarter, the leading funding platform for creative projects. She has served in that role since October 2012, advising the start-up on intellectual property, contractual, employment, corporate governance, and regulatory matters, among others. Prior to joining Kickstarter, Michal was a litigation associate at the law firm of Paul, Weiss, Rifkind, Wharton & Garrison in New York. She earned her Bachelor of Arts in English and Psychology at New York University, and her J.D. degree from Harvard Law School.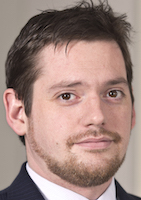 Julian Sanchez is a Senior Fellow at the Cato Institute. He studies issues at the intersection of technology, privacy, and civil liberties, with a particular focus on national security and intelligence surveillance. Before joining Cato, Sanchez served as the Washington Editor for the technology news site Ars Technica, where he covered surveillance, intellectual property, and telecom policy. He has also worked as a writer for The Economist's Democracy in America blog and as an editor for Reason magazine, where he remains a contributing editor.
Sanchez has written on privacy and technology for a wide array of national publications, ranging from the National Review to The Nation, and is a founding editor of the policy blog Just Security. He studied philosophy and political science at New York University.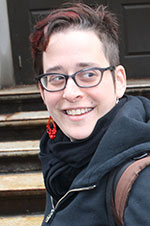 Hannah Sassaman is a longtime media justice organizer. As the Policy Director at Media Mobilizing Project, Hannah leads the CAP Comcast (http://www.capcomcast.org) Campaign for MMP, which focuses on helping our communities design and demand what they need to communicate when cities and states renegotiate telecom franchise agreements. As the Campaign Director at the Prometheus Radio Project, Hannah helped lead and design the grassroots organizing and legislative strategy that resulted in the passage of the Local Community Radio Act – a bill that opened up the FM dial to thousands more community radio stations nationwide. Hannah is a member of the Board of Directors of Allied Media Projects, a trustee at the Valentine Foundation, the mom of incredible toddler Sara Bela Sassaman Marcus, and the partner of brilliant community programmer Josh Marcus.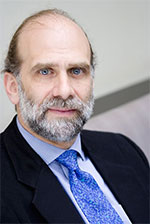 Bruce Schneier is an internationally renowned security technologist, called a "security guru" by The Economist. He is the author of 12 books -- including Liars and Outliers: Enabling the Trust Society Needs to Survive -- as well as hundreds of articles, essays, and academic papers. His influential newsletter "Crypto-Gram" and blog "Schneier on Security" are read by over 250,000 people. Schneier is a fellow at the Berkman Center for Internet and Society at Harvard Law School, a program fellow at the New America Foundation's Open Technology Institute, a board member of the Electronic Frontier Foundation, and an Advisory Board member of the Electronic Privacy Information Center. He is also the Chief Technology Officer of Co3 Systems, Inc. (photo credit: Ann De Wulf)
[go to top]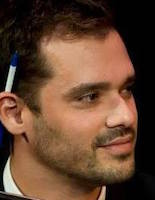 David Segal is the executive director and co-founder of the mass-mobilization organization Demand Progress, which now has more than 2 million affiliated activists. He previously served as a member of the Providence City Council and as a Rhode Island state representative. He ran for Congress in 2010, backed by much of the "netroots", organized labor, and the Rhode Island progressive movement.
During his tenure at Demand Progress he has helped lead various grassroots efforts to protect Internet freedom, including the successful defeat of the Stop Online Piracy Act (SOPA) and ongoing efforts to secure Net Neutrality regulations. He co-edited and wrote much of a book about that effort, called Hacking Politics. HIs writing has appeared on public policy matters has appeared in a variety of publications. He holds a degree in mathematics from Columbia University and is a visiting fellow at Yale's Information Society Project.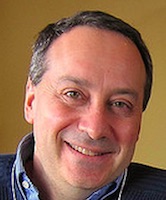 Micah L. Sifry is co-founder and editorial director of Personal Democracy Media, which since 2004 has run the annual PDF conference and daily techPresident.com news-site on the ways technology is changing politics, government and civil society, and in 2015 launched Civic Hall, NYC's community center for civic tech. He is also a senior adviser to the Sunlight Foundation, which he helped found in 2006, and serves on the boards of Consumer Reports and the Public Laboratory for Open Technology and Science. He is the author or editor of seven books, most recently The Big Disconnect: Why the Internet Hasn't Changed Politics (Yet) (OR Books, 2014), and in the spring of 2012 taught "The Politics of the Internet" at Harvard's Kennedy School.
From 1997-2006, he worked closely with Public Campaign, a non-profit, non-partisan organization focused on comprehensive campaign finance reform, as its senior analyst. Prior to that, Sifry was an editor and writer with The Nation magazine for thirteen years. He is the author of Wikileaks and the Age of Transparency (OR Books, 2011), Spoiling for a Fight: Third-Party Politics in America (Routledge, 2002) and co-edited The Iraq War Reader (Touchstone, 2003) and The Gulf War Reader (Times Books, 1991). He also co-authored, with Nancy Watzman, Is That a Politician in Your Pocket? Washington on $2 Million a Day (John Wiley & Sons, 2004), on how money in politics affects people in their everyday lives. In the past he was also an adjunct professor at the Political Science Department of the City University of New York/Graduate Center, where he taught a course called "Writing Politics." His personal blog is at micah.sifry.com, and his Twitter handle is @mlsif.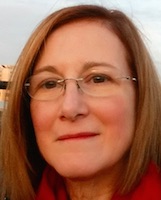 Deb Socia is the Executive Director of Next Century Cities, an initiative that supports community leaders as they seek fast, affordable, and reliable Internet access. More than 60 cities strong, Next Century Cities is committed to celebrating city successes, demonstrating the value of high speed Internet connections as essential infrastructure.
Prior to her role at Next Century Cities, Deb was the Executive Director of Tech Goes Home, whose mission is to ensure digital equity. Tech Goes Home provides training, hardware, and low cost Internet access to Boston residents and supported nearly 14,000 participants during Deb's tenure. Previously, Deb spent 32 years as an educator and administrator. She was the founding principal of the Lilla G. Frederick Middle School, a Boston Public School where she led the one-to-one laptop initiative. Deb was named the NATOA Community Broadband Hero in 2013, received the 2013 Pathfinder Award from MassCUE, the 2010 "Leadership and Vision" award from CRSTE (Capitol Region Society for Technology in Education), the Quincy/Geneva Community Advocate award in 2009, and the Lilla G. Frederick Award in 2008.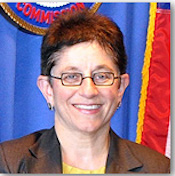 Gigi Sohn is currently Special Counsel for External Affairs in Chairman Tom Wheeler's office at the FCC. She served since 2001 as the President and CEO of Public Knowledge and, from 2011-2013 as the Co-Chair of the board of directors of the Broadband Internet Technical Advisory Group (BITAG). She has served on the board of the Telecommunications Policy Research Conference (TPRC) and on the Advisory Board of the Center for Copyright Information. In October 1997, President Clinton appointed Ms. Sohn to serve as a member of his Advisory Committee on the Public Interest Obligations of Digital Television Broadcasters.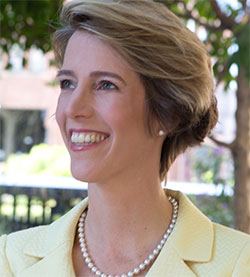 Zephyr Teachout is an organizer, educator, and scholar. She is a constitutional and property law professor at Fordham LawSchool. She is a deeply experienced leader in the fights for economic and political equality and against concentration of wealth and control in the hands of the few. Teachout is best known for her efforts to limit the influence of money on politics. Her arguments were cited in the Citizens United case by Supreme Court Justice John Paul Stevens. She is one of the leading legal experts on corruption. She has worked on political campaigns at every level. She was head of online organizing for Howard Dean's 2004 presidential campaign. After the market crash of 2008, Teachout co-founded a group dedicated to breaking the power of Wall Street banks. In 2014, Teachout ran for Governor of the State of New York.
[go to top]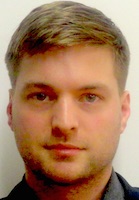 Trevor Timm is a co-founder and the executive director of the Freedom of the Press Foundation. He is a journalist, activist, and lawyer who writes a twice weekly column for The Guardian on privacy, free speech, and national security. He has contributed to The Atlantic, Al Jazeera, Foreign Policy, Harvard Law and Policy Review, PBS MediaShift, and Politico.
Trevor formerly worked as an activist at the Electronic Frontier Foundation. Before that, he helped the longtime General Counsel of The New York Times, James Goodale, write a book on the Pentagon Papers and the First Amendment. He received his J.D. from New York Law School.
In 2013, he received the Hugh Hefner First Amendment Award for journalism.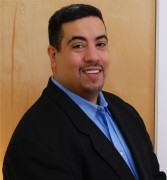 Joseph Torres is Senior External Affairs Director at Free Press. He advocates in Washington to ensure that our nation's media policies serve the public interest and builds coalitions to broaden the media reform movement's base. Joseph writes frequently on media and Internet issues and is the co-author of the New York Times bestseller News for All the People: The Epic Story of Race and the American Media. Joseph also serves on the board of directors of the Center for Media Justice and the National Association of Latino Independent Producers. Before joining Free Press, Joseph worked as deputy director of the National Association of Hispanic Journalists and was a journalist for several years. He earned a degree in communications from the College of Staten Island. Follow him on Twitter @JosephATorres.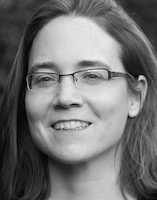 Marcy Wheeler is an independent journalist writing about national security and civil liberties. She writes as emptywheel at her eponymous blog, publishes at outlets including the Guardian, Salon, and The Progressive, and appears frequently on television and radio. She is the author of Anatomy of Deceit, a primer on the CIA leak investigation, and live-blogged the Scooter Libby trial. Marcy is best known for weedy analysis of legal documents on counterterrorism programs, and won the 2009 Hillman Award for blog journalism.
Marcy has a PhD from the University of Michigan, where she researched the "feuilleton," a short conversational newspaper form that has proven important in times of heightened censorship. Before and after her time in academics, Marcy provided documentation consulting for corporations in the auto, tech, and energy industries. She lives with her spouse and dog in Grand Rapids, Michigan.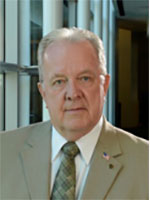 Kirk Wiebe led a team of NSA analysts that received the National Meritorious Unit Citation from the Director of the Central Intelligence Agency, and he was awarded the Meritorious Civilian Service Award, the NSA's second highest honor, for important work done on foreign strategic weapons systems.
Upon retiring from NSA, Kirk joined two colleagues in the formation of a small consulting business focused on helping U.S. government agencies with issues involving the analysis of "big data", a byproduct of the Information Age. In 2002, Kirk, along with fellow NSA retirees Bill Binney and Ed Loomis, and former senior staffer on the House Permanent Select Subcommittee on Intelligence, Diane Roark, initiated a Dept. of Defense Inspector General complaint about mismanagement and the waste of hundreds of millions of dollars at the National Security Agency. Kirk and his colleagues, along with former NSA executive Thomas Drake, continue to actively advocate through affidavits to lawsuits, the media, and through personal appearances for justice and legislation to rein in the NSA's violations of the U.S. Constitution.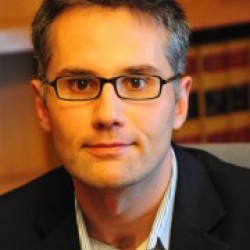 Matt Wood helps shape the Free Press policy team's efforts to protect the open Internet, prevent media concentration, promote affordable broadband deployment and prioritize a revitalized public media. Before joining Free Press, he worked at the public interest law firm Media Access Project and in the communications practice groups of two private law firms in Washington, D.C. Before that, he served as editor-in-chief of the Harvard Civil Rights-Civil Liberties Law Review, worked for PBS, and spent time at several professional and college radio and television stations. Matt earned his B.A. in film studies from Columbia University and his J.D. from Harvard Law School.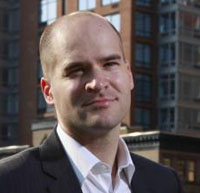 Aaron Wright is Director of the Start-Up Clinic at Cardozo Law School. He an expert in corporate and intellectual property law, with extensive experience in Internet and new technology issues. He co-founded wiki-based website ArmchairGM, which was sold to Wikia, Inc., the 17th largest website in the world. At Wikia, he handled a range of legal issues for a rapidly growing start-up, developed and implemented a number of key product features (including the development of an open source search engine), and negotiated several business development deals with leading media companies.

After Wikia, Wright clerked for the Honorable William J. Martini of the U.S. District Court for the District of New Jersey and worked as an associate at several prominent New York law firms, including Patterson Belknap and Jenner & Block. He received his J.D. cum laude from the Benjamin N. Cardozo School of Law, where he served as the editor-in-chief of the Cardozo Law Review.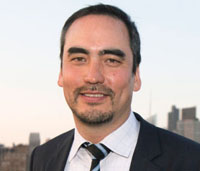 Tim Wu is a Professor of Law at Columbia Law School and former chair of media reform group Free Press. He is best known for coining the phrase "network neutrality." Wu is a scholar of the media and technology industries. His academic specialties include antitrust, copyright and telecommunications law. In 2013, Wu was named to National Law Journal's "America's 100 Most Influential Lawyers." Additionally, Wu was named one of Scientific American's 50 people of the year in 2006, and in 2007 Wu was named one of Harvard University's 100 most influential graduates by 02138 magazine. His book The Master Switch was named among the best books of 2010 by The New Yorker magazine, Fortune magazine, and Publishers Weekly. In 2014, Wu ran for Lieutenant Governor of the State of New York.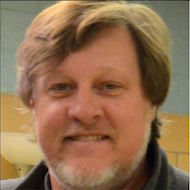 Kevin Zeese is an attorney who co-directs PopularResistance.org which builds the movement for social, economic and environmental justice. He has worked on a wide range of issues including Internet freedom, ending the corruption of US elections, criminal justice reform, economic justice and opposition to wars and militarism. He is an attorney who has been a political activist since graduating from George Washington Law School in 1980.